Our team of tender writers in Perth understand the Western Australia political and economic climate. We have been helping locally based and interstate organisations prepare and submit bids and proposals to government and private organisations including the Perth Government & Get the Bigger Picture of WA . We write compelling content, write with flair, challenge internal stakeholders, add detail introduce graphics and projecct manage the response process to deliver a quality result.
Our expert team of bid and proposal writers are able to take control of the tender process to enable you to focus on day-to-day business. Whether it's your first time tendering, or you submit bids and proposals on a regular basis, we are able to assist and add value. We challenge the norm, make suggestions for improvement, refine content where required and make improvements to ensure we take your submissions to the next level.
Our tender writers in Perth are able to assist you with a range of tasks including bid/no bid, strategy and direction, visual design as well as provide one-on-one or group based training to your internal personnel. Our service is 24/7 which means we can meet most deadlines, are highly responsive and know what it takes to deliver. We can assist by helping with one specific tender, or providing a team of personnel for a major tender response. We are able to develop a tender library in order to future proof your tender process.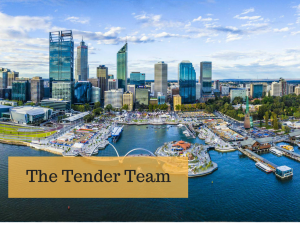 Our fees and service
We offer:
Hourly rates and fixed fees – ensuring we deliver a transparent service
Significant depth of resource
Extensive industry specific expertisee
A library of templates to enhance your response
Our team will get to know your business and key differentiators and introduce these as key themes throughout your response.
Contact Jason 0410 448 770 for an initial consultation and quote.