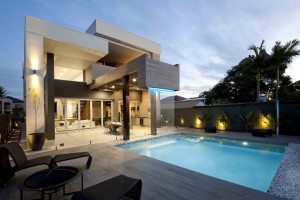 Our expert tender writers have put together the following quick tips to help get you started with your real estate tender writing:
Understand what is required, and what is needed
Read the tender criteria and ensure that your business or organisation meets the requirements of the tender. This is a crucial step that some forget to do. By understanding what is required you can evaluate what additional value your business or organisation can add on top of the tender's requirements.
This is known as value-adding and is crucial to differentiate your organisation or business from competitors. This becomes even more important in a highly contested industry such as real estate. By adding extra value on top of what is asked of you, you demonstrate to the procurer your business as being highly capable, reliable and establish a business relationship that may be beneficial in the future.
However, this is not always the case as with property tenders which fall under the category of real estate tenders. For property tenders, it is important to pay extra attention to your price, as potential sellers will be placing a much higher value on it.
Include the relevant certificates and policies
For real estate tender writing it is imperative to include the relevant certificates as well as any documentation that relates to fulfilling the tender requirements. Real estate tenders mostly revolve around the exchange of property and therefore the relevant documents will need to reflect both your business goals and objectives, as well as all relevant licences if required.
The Tender Team services a wide range of industries throughout Australia, such as Sydney, Melbourne, Canberra, Adelaide, Hobart, Perth, Darwin, and more. We ensure that each tender is presented at its highest level of quality through the usage of various strategic tender writing techniques and our 24/7 availability.
If you would more information on tenders or for a free consultation with one of our expert writers, please call 0410 448 770 now! Available 24/7.