Drafting real estate and property investment documents is a unique skill-set requiring flair and knowledge. We understand the real estate sector, including industries, commercial and residential as well as funds management. Our consultants are able to assist agents and developers with the following services:
Online Property Listings and Brochures:
The benefits of hiring a professional copywriter extend beyond attracting more potential buyers. It drives future listing and adds credibility to your brand. Potential sellers often judge real estate agents by their copy and marketing for other properties, prior to contacting them for an appraisal.
Our team of real estate copywriters will provide quick turnaround times, and will attend the subject property prior to drafting the copy. We avoid using clichés and instead use quality innovative and exciting copy that will differentiate your listing and agency.
Our experience extends to the commercial property sector where we draft Information Memorandums and Property Appraisals that win new business and attract potential buyers. Our experience includes drafting documentation for offices, hotels and motels, service stations, industrial properties and new multi-unit developments.

We understand that your time is best spent developing business and making sales. Our team provides quality copy and documents enabling you to keep with your core business. We are able to write your property descriptions for both sale and rental properties, driving down your costs and delivering a quality result. We draft content for listing on the following mediums: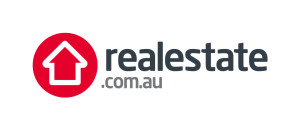 Property Developers:
With the quality of marketing and copy for most property developers being very high, it is important to differentiate your offering and focus on driving efficiencies. Our team is able to develop your marketing collateral in over seven different languages, and in a style that appeals to different market segments. Whether you are targeting retail investors, first-home buyers, wholesale investors such as superannuation funds, or sophisticated investors through a property trust, we have the experience and property knowledge to draft copy that drives investment.

Fund Managers:
We're experienced in all aspects of investment writing, from annual reports to offer information statements. Our experienced team of writers combines their real estate knowledge with our writing and investment experience to provide you a specialised service that delivers results.
Contact us today for a fee proposal and complimentary sample of the quality of copy and documentation we are capable of. We work to tight deadlines and are highly consultative.
Call 0410 448 770 or email info@thetenderteam.com.au for an immediate fee proposal from our real estate copywriting experts.