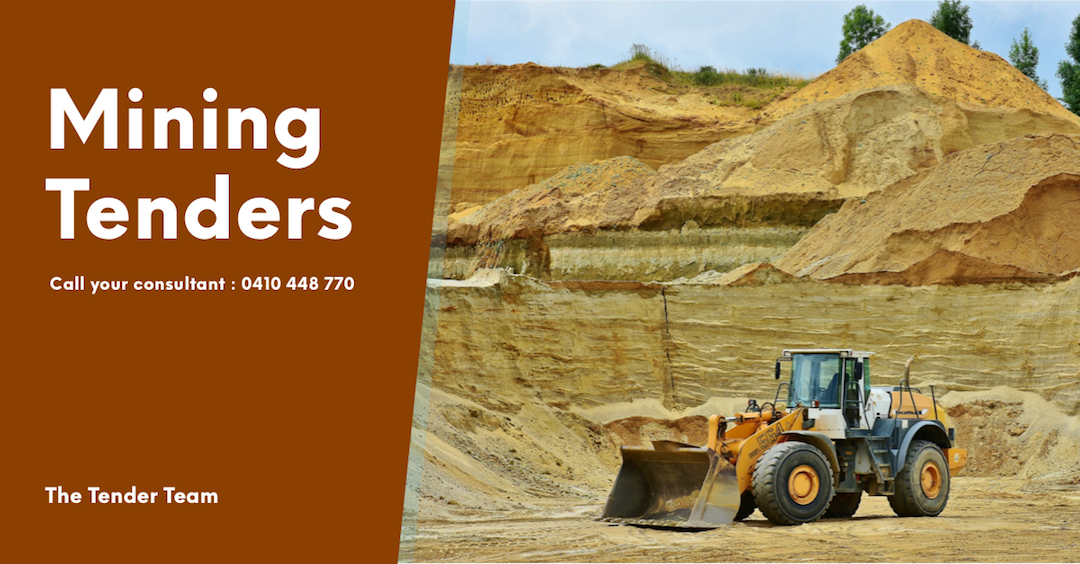 Our consultants understand the nuts and bolts of mining tenders and have helped hundreds of businesses draft tenders to and associated with the mining industry. The mining industry is heavily regulated and very broad.
Our bid and tender writing consultants are experienced in all aspects of tender writing and bid management. We service companies and business across Australia, large and small, with their requirements for tenders in the mining and resource industry.
Our expertise extends across the mining industry to include drafting tenders for equipment supply to major tier-1 miners, as well as applications for tenements in Australia and New Zealand including in Western Australia, Perth, The Pilbara, NSW, Sydney and Queensland. We understand the importance of occupational health and safety and quality assurance in the mining industry.
Our experience in drafting mining tenders extends to include draftings tenders and bids for associated service companies. We understand the processes miners undertake to procure equipment and services, and draft content with the correct tone, language and information.
When submitting writing tenders you need to ensure you:
Project manage the process proactively from start to finish. Ensure you have CVs in place and other supporting documentation such as WHS and Quality policies.
Provide a comprehensive response – that means going into detail in your methodology and case studies.
Write a concise executive summary.
It is critical that you lodge a compliant tender. That means where they have asked for attachments such as business continuity plans, and WHS documentation you need to ensure you submit it. They need to be tailored to the sector, and sometimes tailored to the site.
Mining tenders can often be increasingly complex, particularly when you are submitting to government for mining sites and tenements. Graphics are often necessary at this level in order to summarise complex solutions in a simple and effective manner. It's also critical that you allocate the appropriate resources for drafting the relevant documentation and editing the document. Internal stakeholders need to be actively project managed to ensure you submit a quality tender response.
Our team has the capability and expertise to assist with your mining tenders, anytime, anywhere and to your deadline. We work around the clock to deliver and can assemble a team for your next opportunity. We help you win more mining tenders and expand your business by securing contracts.
So what are you waiting for? Talk to us today.