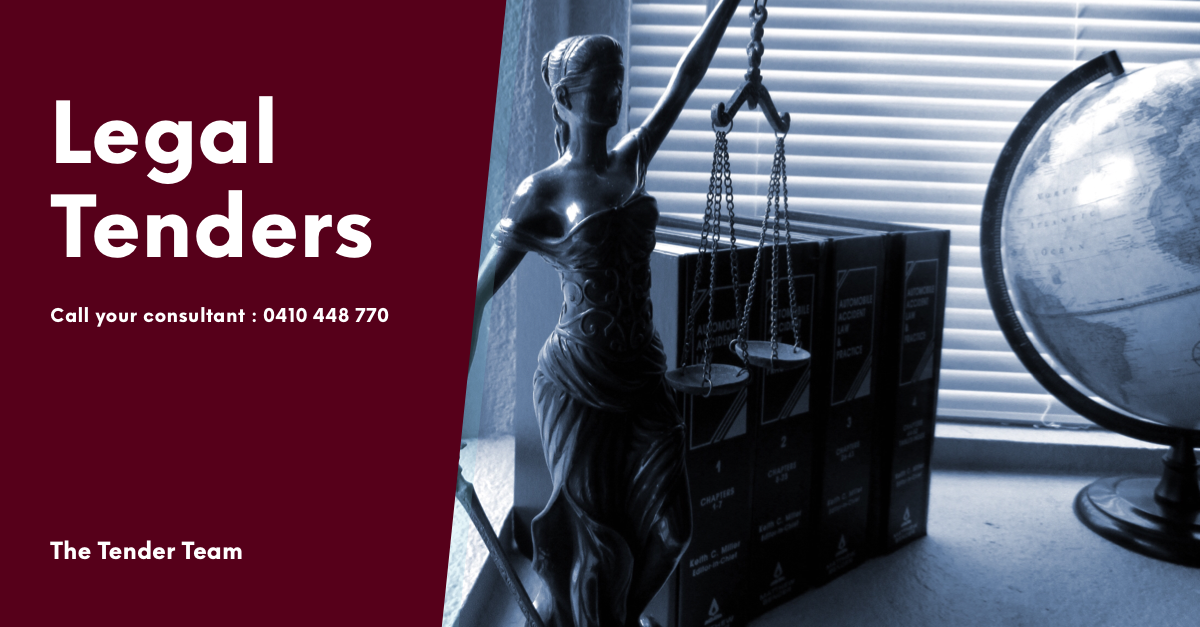 Our expertise in legal tenders and bids
We are experts at writing legal tenders. Our founder and director, Jason Cooney, started his career at Mid-Tier insurance law firm Moray and Agnew and has since helped a broad range of small, medium, specialist and large firms submit legal tenders to both government and private sector clients. Examples of Tier 1 legal firms Jason has assisted include:
Baker and Mckenzie
Lander and Rogers
Norton Rose Fullbright
Henry Davis York
We are often engaged to help our clients succeed in 'must win' tenders for legal services and our experience includes helping law firms in Australia, New Zealand, Singapore and the UK.
Jason is well regarded for his win-record (particularly where clients are not an incumbent and/or are not in a strong position or has relationship issues) and for working closely with and managing key Partners to ensure clients submit a compelling submission.
Our scope of services
We help law firms across the globe:
Write capability statements to clients
Respond to government and private sector tenders
Develop compelling marketing material
Write website content and other collateral and improve their SEO and content marketing performance
Practice structure and marketing team structure and development
We work with you to write your bid and project manage the response.
Engaging with partners
One of the key skills we bring to any tender process is our ability to engage with and challenge partners. We have the confidence, gravitas and diplomacy skills to talk to partners and persuade them to deliver quality input.
Our founder, Jason Cooney, has a reputation for convincing partners who are normally not interested in the tender process or very busy, to provide valuable information well ahead of the due date.
Our experience
We have a wealth of experience drafting legal tenders for mid and top-tier firms as well as boutique practices. Drafting legal tenders is becoming increasingly common for small and mid-tier firms alike, and a given for top-tier firms competing for ASX listed clients.
-Relationships are just part of the equation of winning new business, with a formalized procurement process being preferred by most organizations.
Successfully submitting legal tenders involves coordinating and drafting documentation in regard to business continuity, corporate social responsibility and industry and practice area-specific expertise. Case studies and references are critical, as are exemplary CVs and thorough responses to requests for information.
Our consultants have experience working in full-time tender roles for mid-tier and top-tier law firms across a range of practice groups including insurance, commercial, employment and government.
Having project managed many multi-practice group, national tenders, our consultants have the skills and expertise to assist legal firms of all sizes with legal tenders, as well as the knowledge of industry trends and what clients are now looking for.
We will work with you to identify the key differentiators of your service proposition, from high partner involvement to presenting your firm as a safe pair of hands. Many prominent firms are coming under increasing cost pressures from clients, as organisations increasingly adopt the in-house model, and look to cut costs through appointing mid-tier and boutique firms to their panels.
Incumbents need to do more than argue the usual benefits of incumbency and should be boosting value-added services well before the expected tender release date. Firms looking for a new appointment can use technology, expertise and price to establish themselves on new panels. This is more often than not for a narrow area of work, enabling the opportunity to build relationships and expand the scope.
A sample of successful legal tenders and bids include:
Federal Government Legal Services Multi User List (

LSMUL

)
Transport for NSW
Maitland City Council
Queensland Nominal Defendant
Defence Housing Australia
ICare
Westpac
TfNSW
Employers Mutual
Dual
Many more.
Our consultants will also assist with capability statements. We understand the importance of credible marketing documentation, particularly for small – mid-tier firms looking to securing new clients.
If you have a tender for legal services or legal tenders you need assistance with give our team a call. We help mid tier law firms, top tier law firms and specialist law firms with their legal services tenders and legal tenders. We pride ourselves on being the go to legal writing consultant for our clients and can help them with any law firm tenders so they can win legal panel tenders.
Call our Director, Jason Cooney today, to discuss your next bid or tender on 0410 448 770.