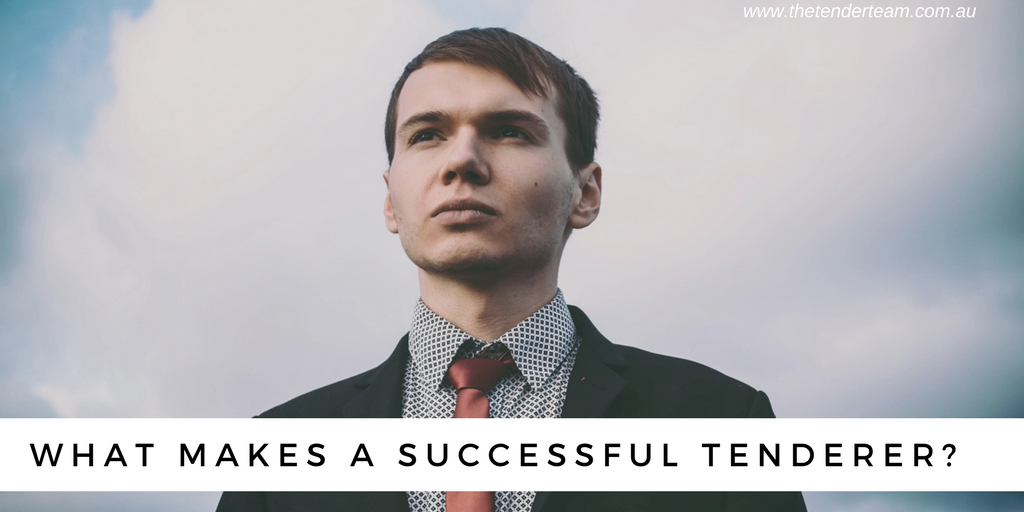 There are many ways to define a successful tenderer, but most importantly is the win rate ratios. In order to increase your win rate, it is important to understand the tenderer as well as the tender document completely. Utilising your experience, as well as your specific industry knowledge will be paramount in increasing your tenders win rates.
A tender is an invitation that is sent to suppliers of a service or a good to inform them about required information for the buyer to choose among them. There are many processes involved in tendering and it is important to utilise relevant industry knowledge coupled with expert tender writing strategies to increase your tender win rates.
Our experienced writers at The Tender Team have provided a few tips to become a successful tenderer:
Be ready and prepared to take on the challenge
Ensure you have the relevant documents prepared prior to commencing the tender response. Documents such as,
Key personnel CVs
Insurance certificates and policies
Subcontractor details if any
Financial statements
Workplace health and safety policies and documents
Having these documents prepared prior to commencing the tender response prevents spending time on procuring information and following up on potentially unavailable employees. This increases efficiency in writing the tender response, giving you time to make further amendments than usual if necessary.
Tender plans and systems are key to becoming a successful tenderer
For many tenders, especially government tenders, you will be required to provide systems and plans in your tender response. These can include,
Quality management systems
Risk and safety management systems
Business continuity plans
Contract management plans
These systems and plans are designed with one goal, to provide you with a distinctive advantage over competitors and thereby increase your tender win rates. For this reason and more, it is important to include some if not all of these plans within your tender response.
For a more detailed explanation on each of these systems and plans please click here.
Don't get lost in the tender, remember to project manage
Don't let yourself fall into the trap of constantly drafting for multiple days straight. Ensure you spend at least 20% of your time project managing or you will run into problems with internal stakeholders and lose your coordination.
Utilise critical path analysis and robust project management techniques in order to stay organised and on top of the tender. In doing so you will be far more efficient and produce a higher quality tender response.
To become a successful tenderer you must utilise these techniques and more. With experience and knowledge, you can increase your tenders win rate and ensure your businesses future growth and success.
The Tender Team has over 10 years of combined experience in writing professional, high-quality tenders. We have a high success track record to show as well as impeccable talent within our tender writing team.
For more information on tenders, or for a free consultation please call 0410 448 770 now to speak with one of our expert writers. We are available 24/7 for the convenience of our clients, and to ensure all communications are smooth and easy.