Win Agricultural Tenders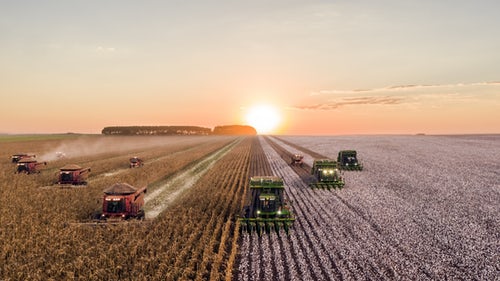 The agricultural industry is one of Australia's largest, with many farmers, land-owners, and associated businesses needing to win agricultural tenders in order to expand and prosper. Our team of writers know and understand agriculture and the agricultural industry. Our team of bid writing consultants have extensive experience across the agricultural sector including:
Developing business proposals and investor-related documents for a major grain supplier
Assisting with the preparation of a tender for a livestock supply contract
Assisting with grant applications to the Department of Agriculture
Writing a recruitment proposal to Meat and Livestock Australia
Any many more
We understanding the full range of the agricultural industry and this extends to water resources. We have exposure to different areas of the industry including poultry farming, meat and livestock, crops, grain, dairy, equipment supply and farm machinery. Our experience includes responding to RFTs and RFP from Government departments in Queensland, NSW, Western Australia, Victoria, Northern Territory and Tasmania. We have assisted with tenders to:
NSW Department of Primary Industries
Queensland Department of Agriculture and Fisheries
Western Australia Department of Agriculture and Food
Agriculture Victoria
Our expert team of bid writers provide a round-the-clock service and will:
Draft and edit content
Advise on bid/no bid decision
Develop win themes and infographics
Conduct competitor analysis and clearly articulate your points of difference
Edit and proof your response
Project manage the tender response process and work around the clock to deliver
We are a service dedicated to writing winning proposals to both government and private organisations. Our team has the depth of resources, experience, skill and capacity to help you win agricultural tenders. Furthermore, our service extends to drafting capability statements and other marketing material.
We have a track record of success in helping our clients win agricultural tenders, and will draw on our experience to give you a competitive edge. We understand the sector and the factors driving the sector. Whether you are a producer, supplier or industry consultant, or even an overseas entity, we have the skills to deliver.
Our experts have drafted bids to government and private sector departments for equipment supply, production and sales. We understand the industry, know how to win a bid and understand the sector.
Email your RFT to info@thetenderteam.com.au or call 0410 448 770.
Our team have drafted tenders to numerous stakeholders in the agricultural industry including the Department of Agriculture and kidman and co.