Oil and Gas Industry tenders are often complex, sometimes simple, and littered with potential issues. It's critical for a bid manager consultant in the oil and gas industry to understand the complexities of the Government Procurement process, the importance of engaging suitable consultants for providing technical analysis, and the importance of making conservative assumptions when investigating potential profitability from a geospatial and petroleum engineering perspective.
Here at The Tender Team, we specialise in helping companies win oil and gas industry tenders and provide bid manager consultants in the oil and gas industry.
Here are some tips to take on board when drafting your next bid or tender:
Arrange your finance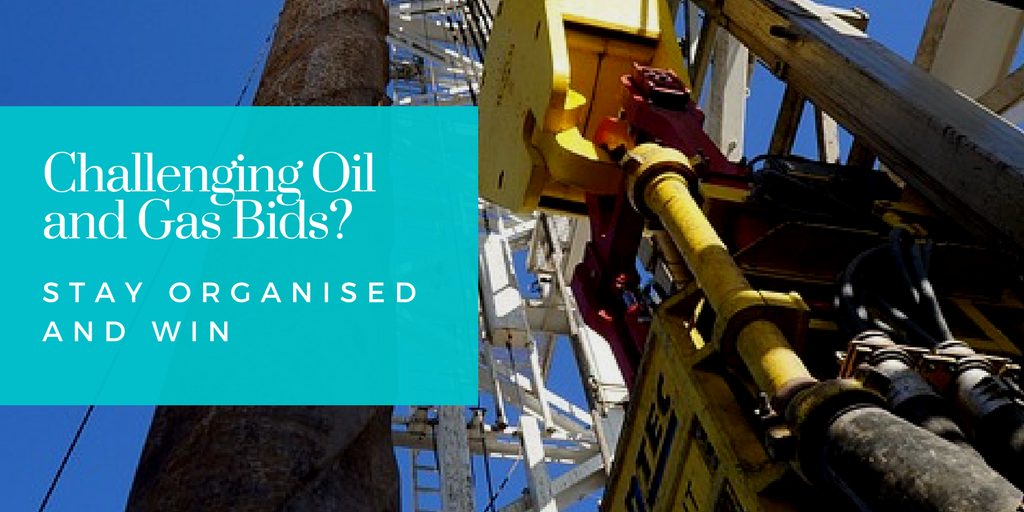 For ASX listed companies, cash in the back, deposits, or the ability to raise additional capital are obvious answers. However, if you are a private company you need to have a credible argument as to how you will finance the project. For example, if you are an overseas company, you may provide details of overseas bank accounts, operations and account balances form existing operations, lines of credits or bank guarantees. Governments can sometimes be sceptical about overseas finance and its sources, especially when complex trust structures are involved. It is therefore critical to line up your finance and be clear in how you present it.
Engage consultants that can do the job
In order to be successful with a tender or application opportunity, it is critical to demonstrate our skills and capability. Tenders and bids often require an implementation plan, community plans and detailed methodology as well as price estimates and other requirements. If you do not have the in-house expertise to draft comprehensive environmental plans, technical implementation and delivery plans and the like, then you need to engage consultants to complete them in the required timeframe. Here at The Tender Team, we do not have the expertise to draft this type of documentation, but there are consultants that specialise in the industry that do.
Get organised
It is absolutely critical to be highly organised for complex tenders. There will no doubt be a range of different questions related to finance, technical, production and community and environmental. Set up a responsibility matrix, outline who is responsible, follow them up, and help them along the way. You need to challenge the relevant internal stakeholders in order to ensure an exemplary outcome. Think about your key success factors and win themes, why your organisational should win the tender, your track record, and how you will deliver.
We are leading bid manager consultants in the Oil and Gas industry.
Email info@thetenderteam.com.au or call +61 410 448 770 to ask any question, anywhere, anytime, Free of Charge or to engage us to help with your next tender with one of our bid manager consultants in the oil and gas industry.