How to Win a Tender – The 'TSAKS' way
Winning a tender when you don't really have a chance is a tough task. Whether you are entering the government space, and don't have extensive government experience, or are the current provider and have failed to deliver on certain aspects of the contract, there are a few tactics you can employ to increase your chances of success.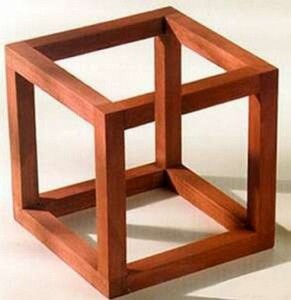 Tactic 1
Join with another organisation. This can be in the form of a partnership or joint venture, and is a good tactic when you only have part of the service capability the tenderer is looking for.
It's not uncommon for a tender to have a range of requirements, and for businesses who are experts in a certain area, to be marked down overall because of their lack of expertise in a different area of the tender. When you join with another organisation to put together a joint bid, you can fill any service gaps and often give your bid more credibility.
Tactic 2
Put forward an alternative submission. Although the most common practice is to respond to the RFT directly, there is often always scope to submit a complying bid as well as an alternative bid. This is where you propose changes to the tender and your proposed service as well as an alternate, often innovative solution. It is a key point of difference because it can differentiate your business and demonstrate that you have put thought into the client's needs and what they are looking for. For example, in a construction contract, you may put forward an alternative material that has a whole of life advantage.
Putting in an alternate bid is a lot more work and requires great investment, however, it can definitely make you stand out from the crowd and boost your prospects for success.
Tactic 3
Work Work Work – hard work shows when completing a tender. Whether this entails designing and adding additional, meaningful content or going into detail in case studies, you need to do the work. Ensure you proofread the document prior to submission and use clear concise consistent language.
Express and articulate your key points of difference clearly and ensure your bid is professionally presented. That's how to win a tender.
How we can help
We help businesses across Australia, New Zealand and Singapore win government and private contracts. Our writers know how to win a tender and will help you develop a quality response. We're based in Sydney, and have writers across Australia and overseas. Our small team of five is led by Jason Cooney, who has over 15 years tender writing experience and is a bit of a proposal writing guru.
Our experience extends across all industries. It doesn't matter if you are a local builder looking to secure a local government contract, or a large pharmaceutical corporation working to retain a high value existing client. Our team can help. Our skills are transferable and chances are, we already have some understanding of your industry.
Best of all, we know what other industries are doing in terms of bid and proposal best practice. That means we can translate this knowledge to your benefit to boost your chances of success.
Email info@thetenderteam.com.au or call 0410 448 770 for assistance with your next bid or tender.